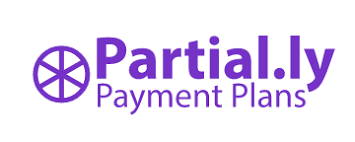 Split your purchase into monthly payments
Select partial.ly at checkout to create your own personalized payment plan. You choose the terms and get to split up your purchase over several payments that will automatically be charged to your credit card.
1. Select "Purchase with Partial.ly" when you reach checkout.
2. Sign up and select your terms. You can personalize the total payment period, time between payments, number of payments and down payment.
3. Pay your down payment right away. The following payments will be automatically charged to your credit card in the amounts that you selected.
NOTE: Your order will only ship once it has been fully paid for.